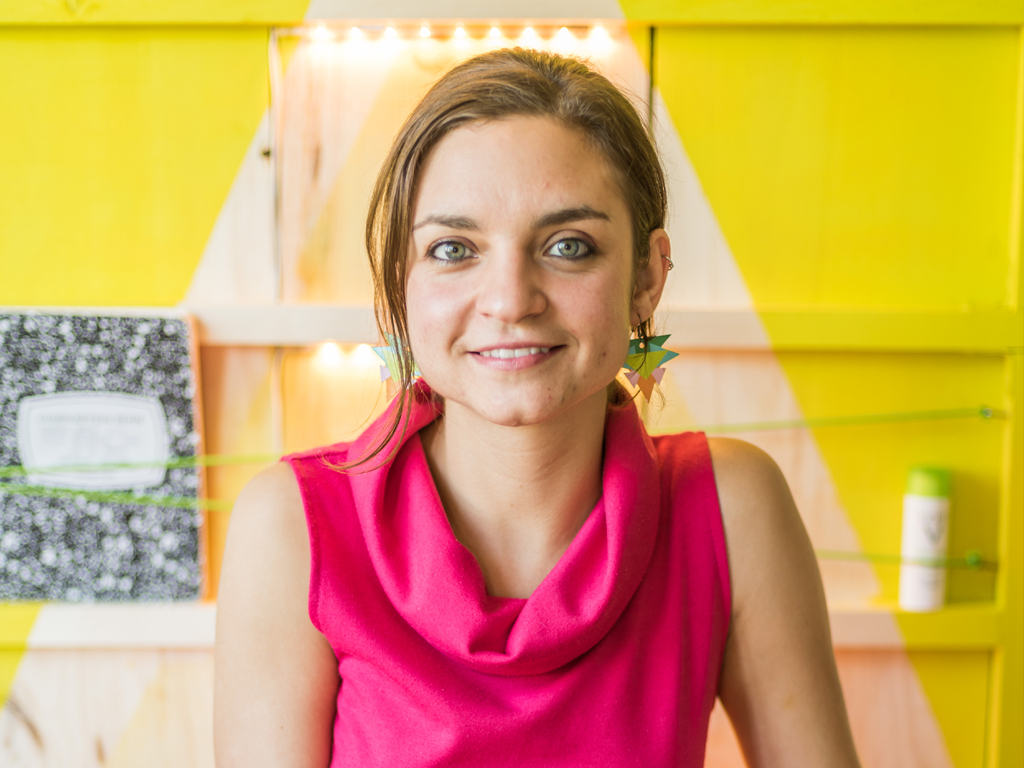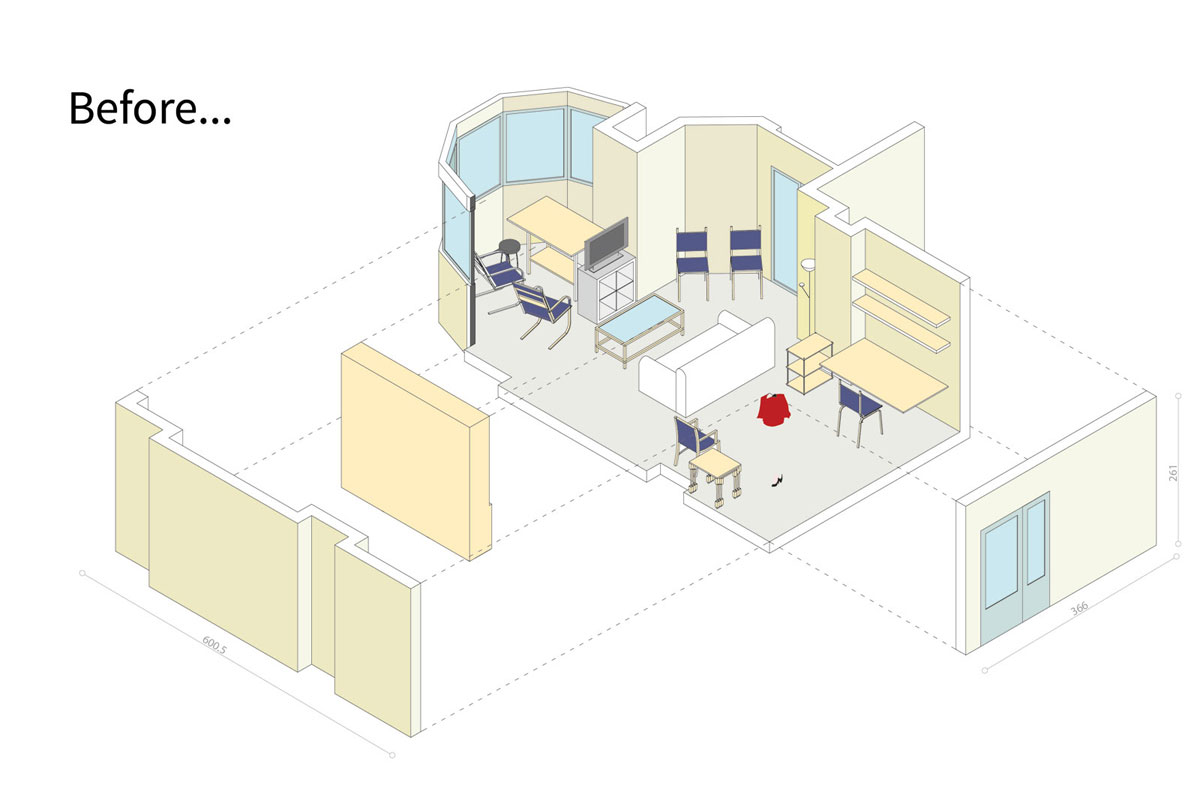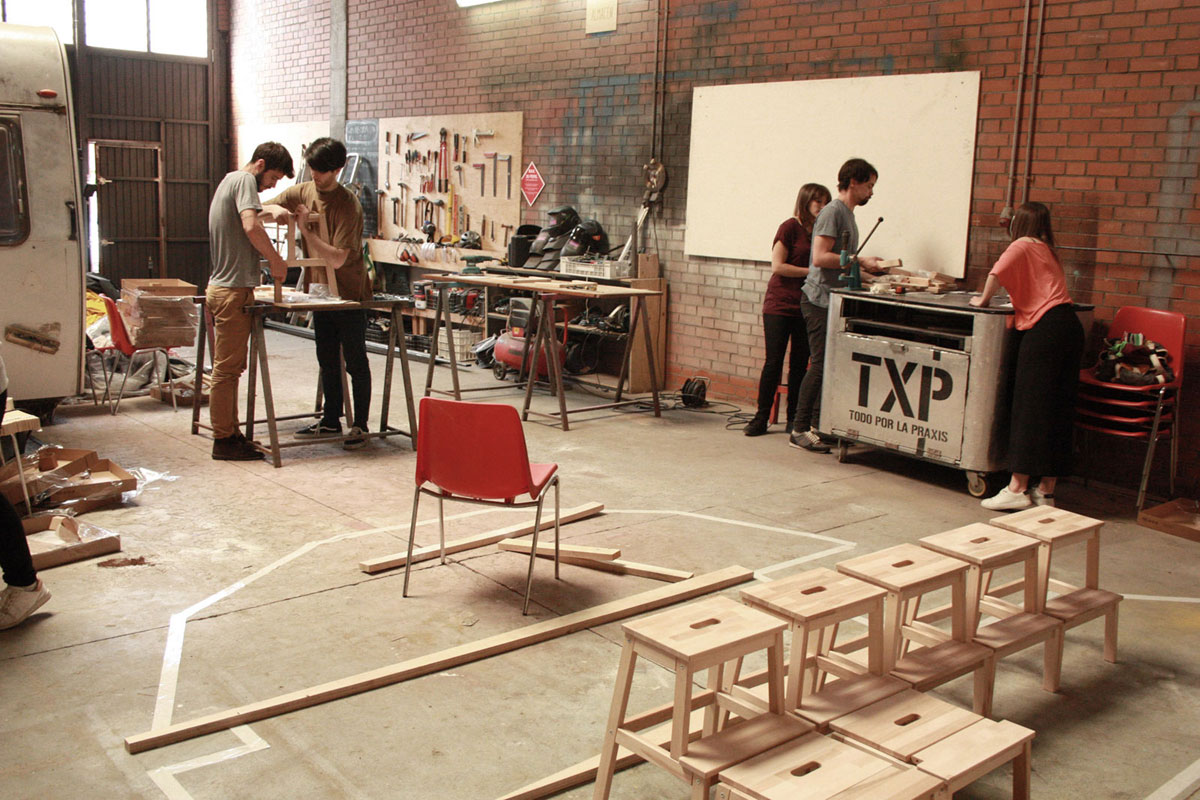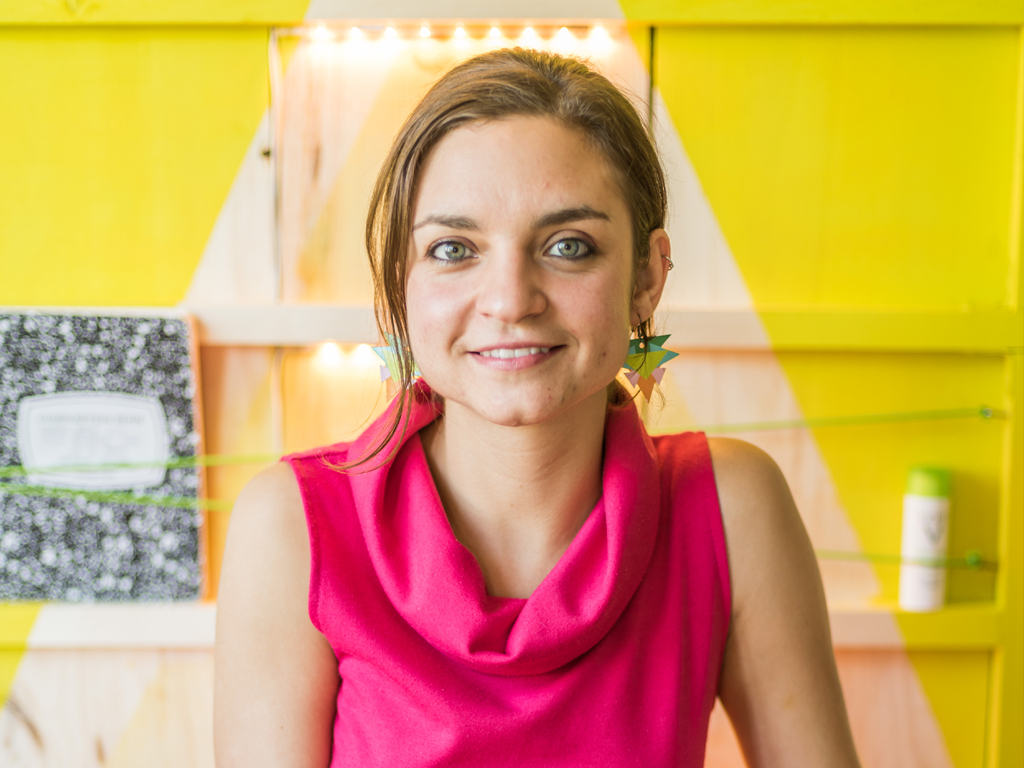 Ana Mombiedro has come back to her parents' house after various research stays at Finland and USA. She has decided that Madrid is going to be the place to finish her PhD Thesis on neuroscience and architectural space, that also means that she'll have to colonize a portion of the living room as she doesn't have a room of her own anymore.
Through this Home Back Home workshop, sponsored by IKEA, we have worked on the restructuring of this domestic space in order to turn it into a sleeping and study room; the challenge was not to compromise the social and celebratory nature of the main communal area in the house.
Taking advantage of IKEA sponsoring we've hacked some of its classical pieces of furniture, such as the BEKVAM stool, in order to organize a working area that can be isolated from the rest of the living area. There's also a bed that appears and hides in order to meet circumstantial needs, small grandstands to store more than forty pairs of shoes, clothes, books.... this key piece is also the extension of the public space of the house when the celebration of parties and family meetings requires it.
Home Back Home is a project initiated by PKMN Architectures and evolved by ENORME Studio.
Home Back Home will take part in the Oslo Architecture Triennale 2016 "After Belonging". http://oslotriennale.no/en/
Workshop designed and directed by ENORME Studio // Carmelo Rodríguez / David Pérez / Rocío Pina // www.enormestudio.es
Sponsor: IKEA España
Participants: Simon Geneste / Matteo William Salsi / Giovanni Zabanoni / Celia Gómez / Irene Ayala / Adrián De Miguel / Alba Peña / Mariate Ovejas / Omar Santiago
Home Back Homer: Ana Mombiedro
Photos: Javier de Paz García // www.estudioballoon.es
Date: Junio 2016
Place: IKEA Lab / COAM / Instituto Do It Yourself