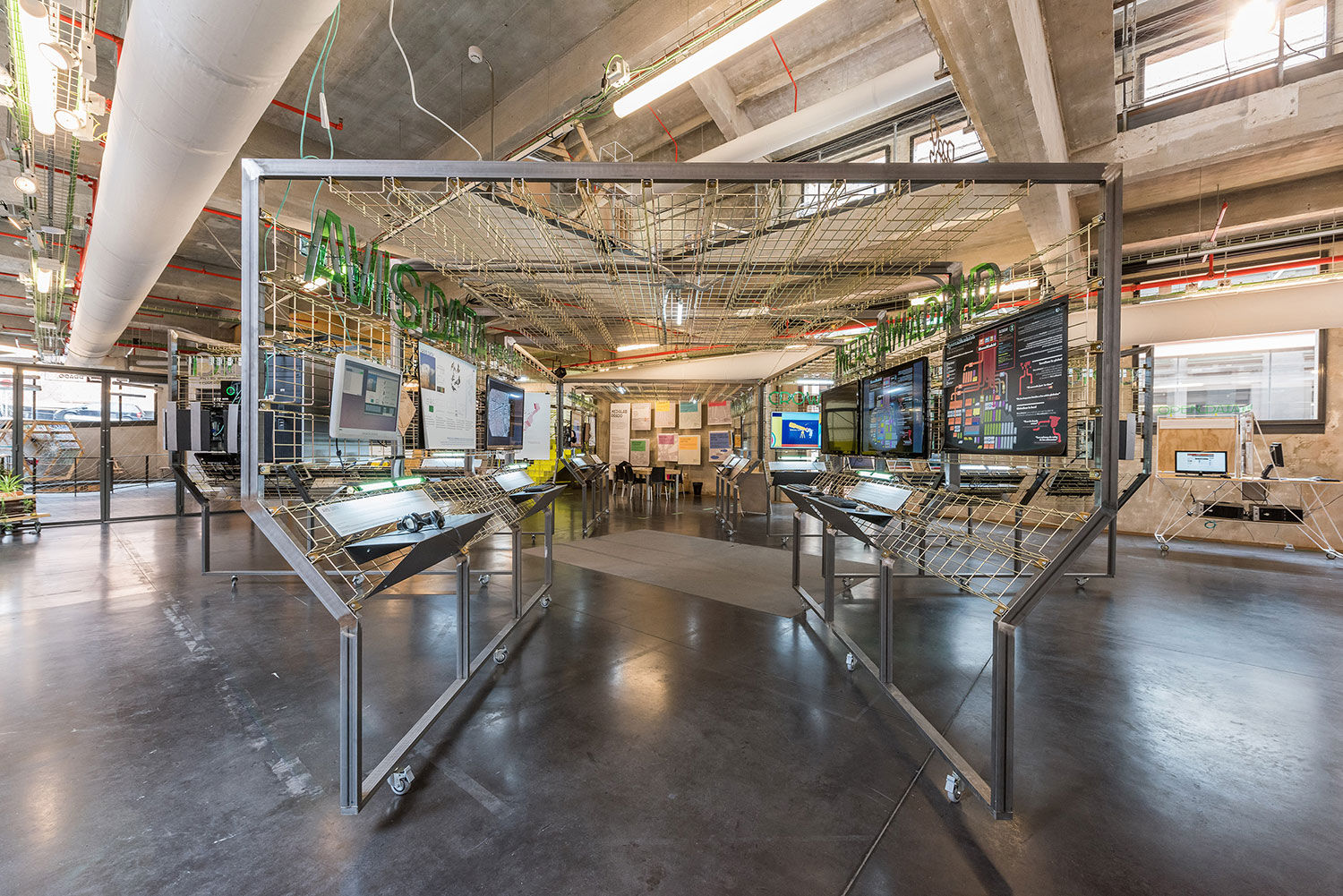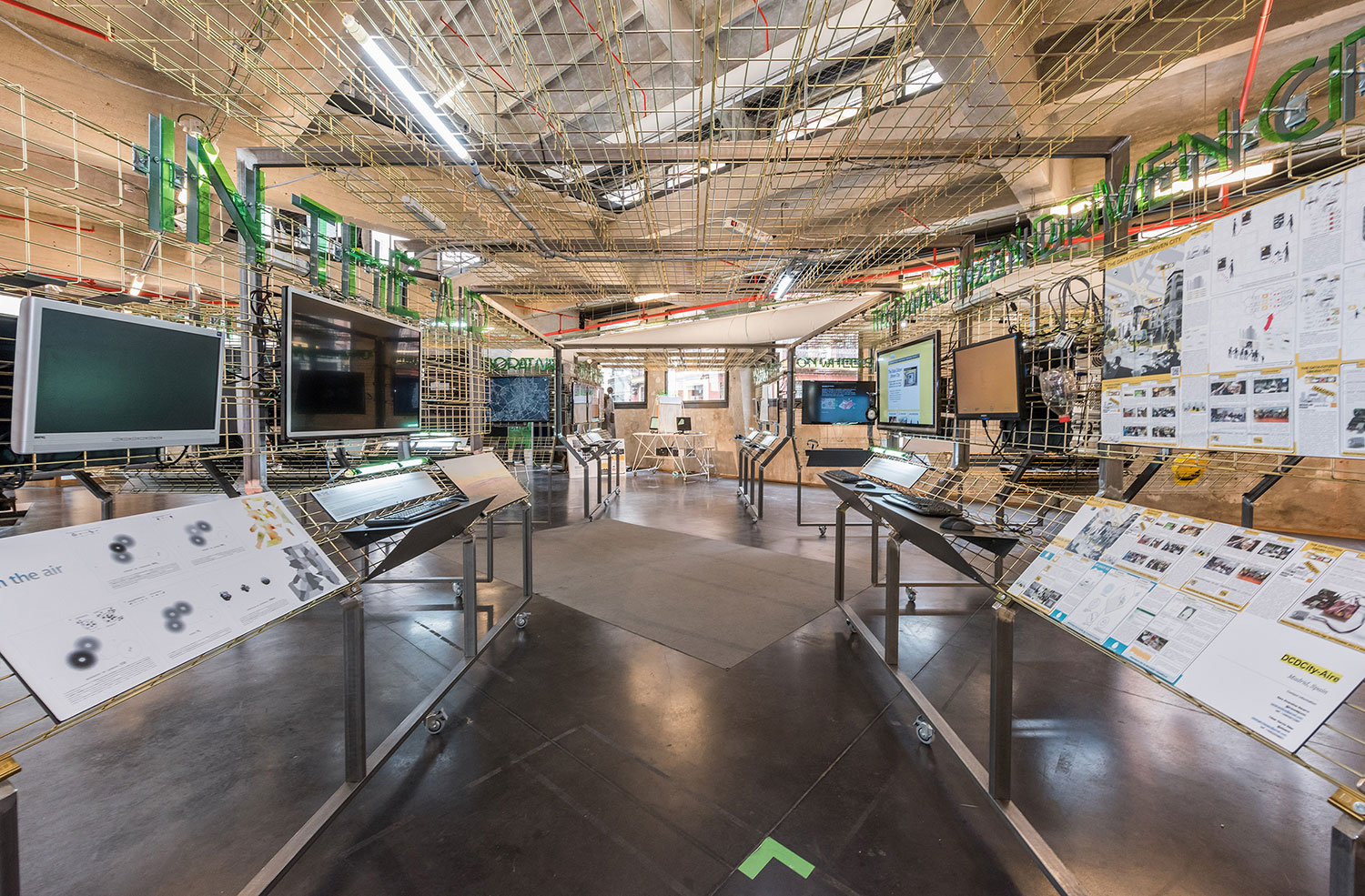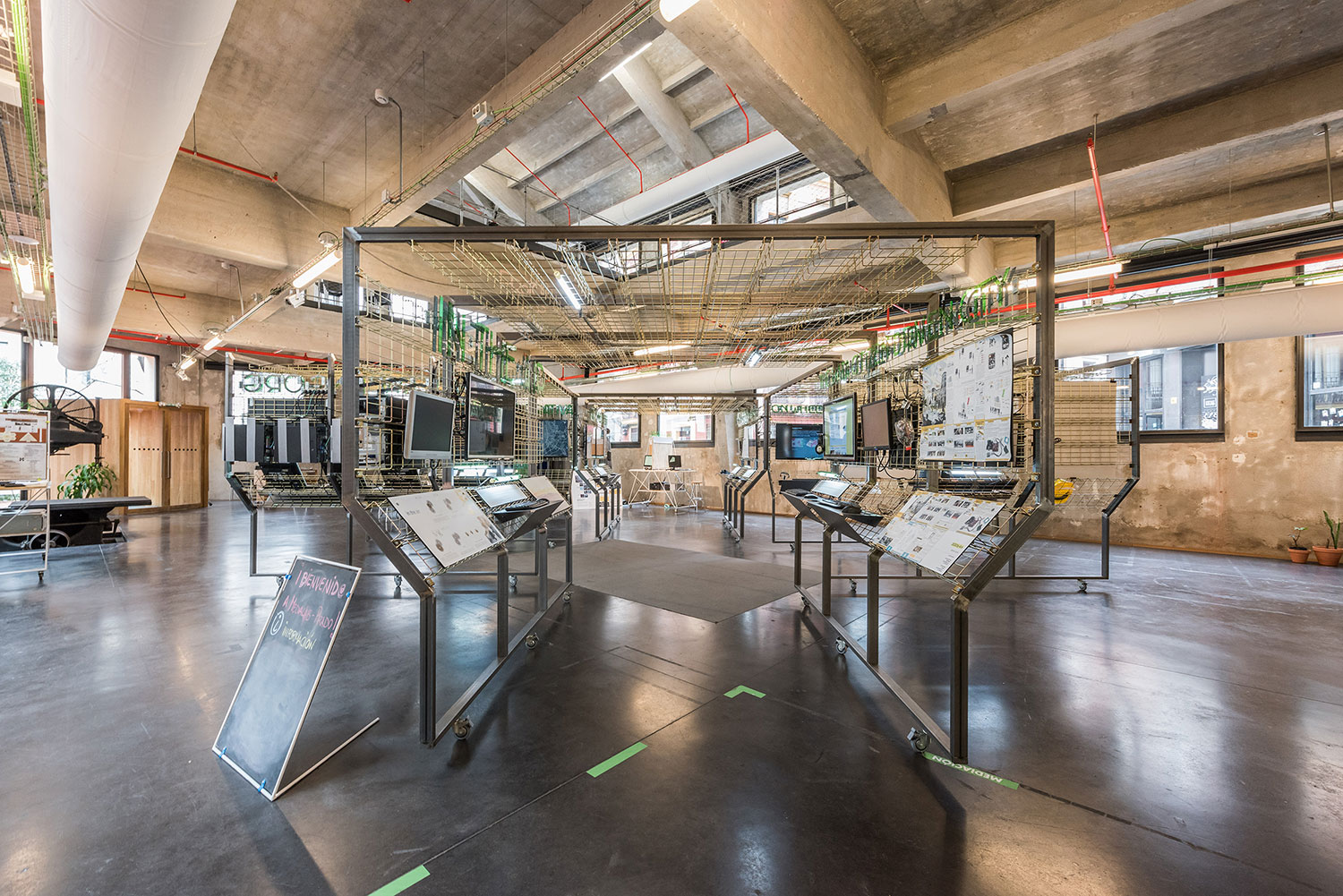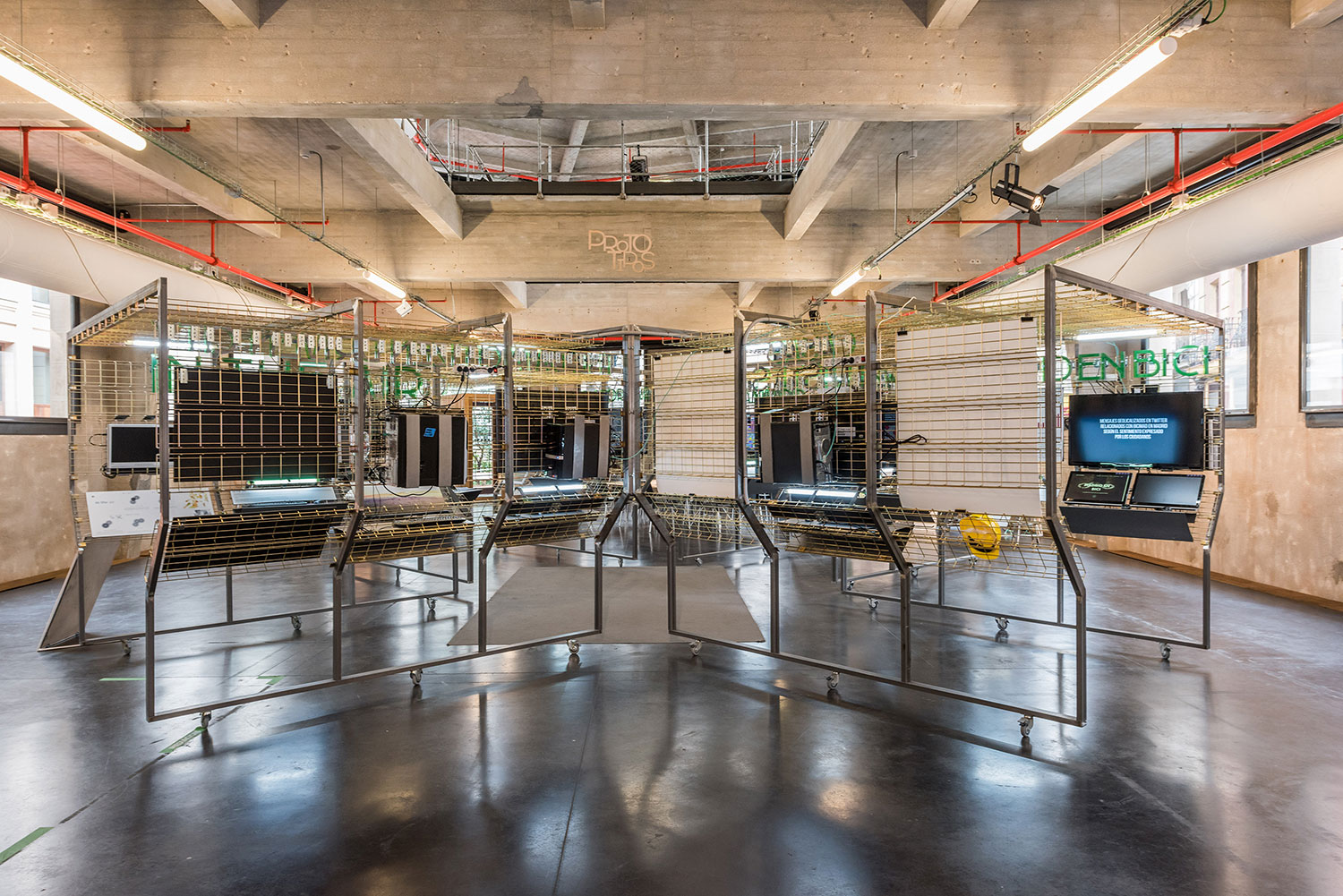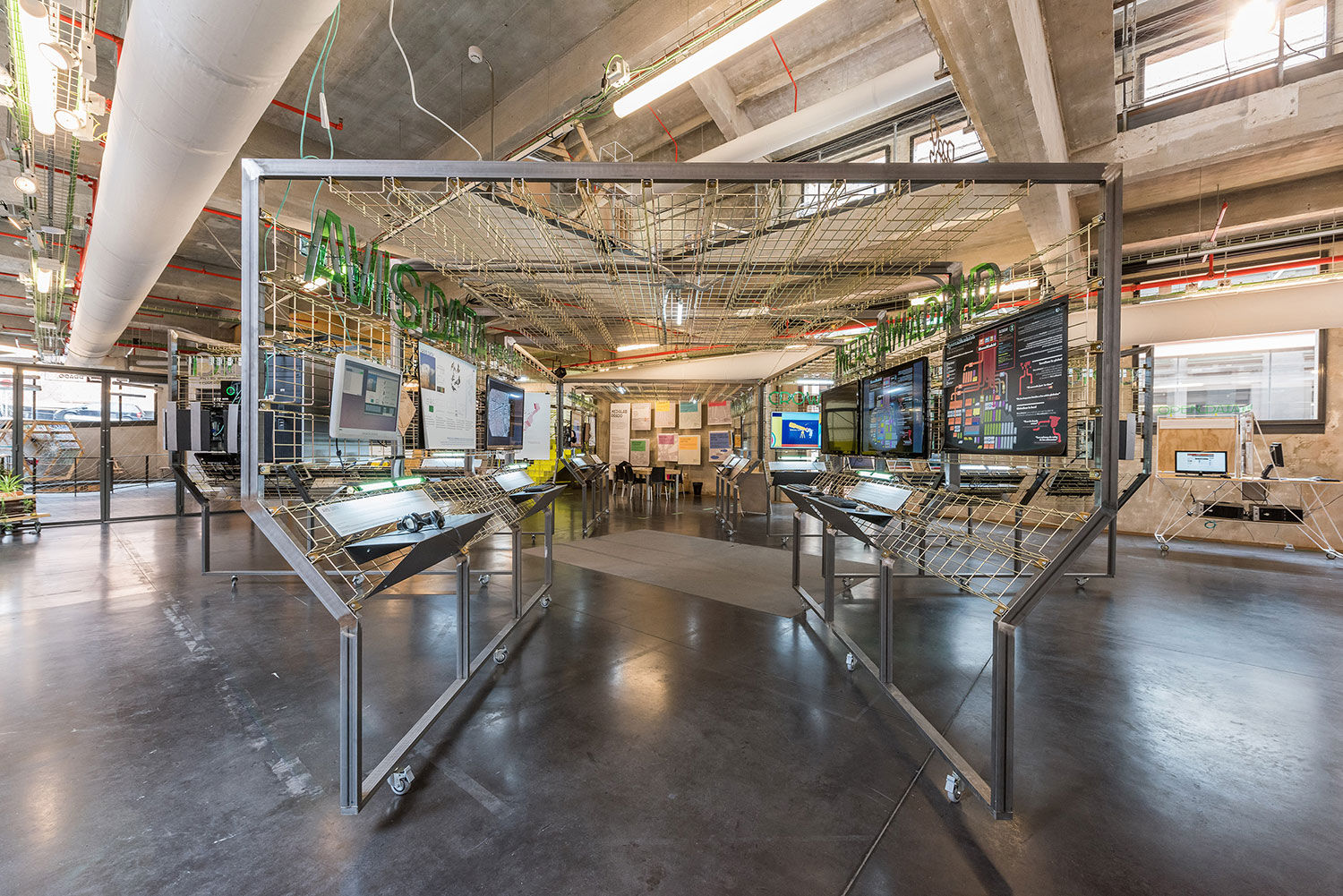 OJO AL DATA
Ojo al Data is an exposition of projects developed at the Medialab-Prado about visualization of data. The exposition area was comprised of screens of 42'', monitors of 19'', surfaces to be able to interact with the different applications, computer towers, hard drives, surfaces for graphic and a series of various devices for the acquired data. All of them in variable quantities up till the last moment due to the multidisciplinary characteristics, heterogeneous and massive multiplicity of the agents which were part of the exposition. Ojo al Data is resolved in a modular expositor built from industrial elements and modules like the cable transporter fence. From the repetition of these fences which are 3 meters (catalogue length) we built four porches which can be configured in different manners. With the catalogue of accessories of the brand of the fence we found elements to pin up every element used in the expositor. The design impacts the second life of each one of the elements, be it the exposition area and even the work stations with the incorporation of each new element. The fence system is design to transport wiring throughout the whole building and becomes into a modular system of exposition in open code.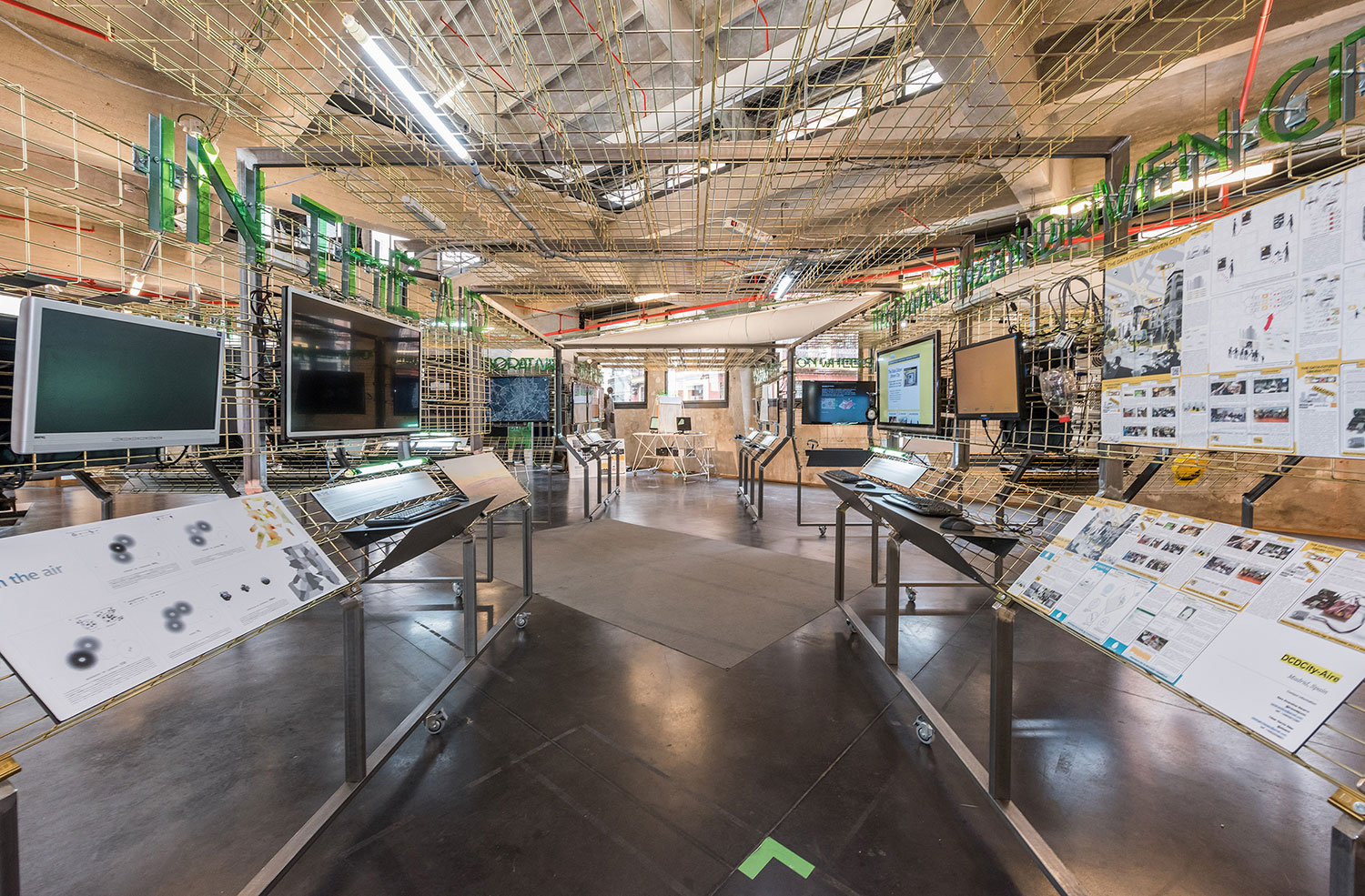 Ojo al Data is a project sponsored by Medialab-Prado that addresses a modern phenomenon of vital importance: the exponential growth in the amount of information generated today by scientific, economic, social and cultural processes. The data explosion is being capitalized on to improve the efficiency of city management and to make strides in scientific research, but it also raises critical questions as to data security and control, individuals' privacy, infrastructure governance and access to information.
Exhibitions, lectures, workshops, debates, datathons and guided tours will be used to explore diverse issues such as information viewing techniques and methods, data mining, data journalism, collaborative mapping, participatory data collection, access policies, the reuse of information (Open Data, Open Science), institutional and governmental transparency policies, the data economy, data security and network privacy.