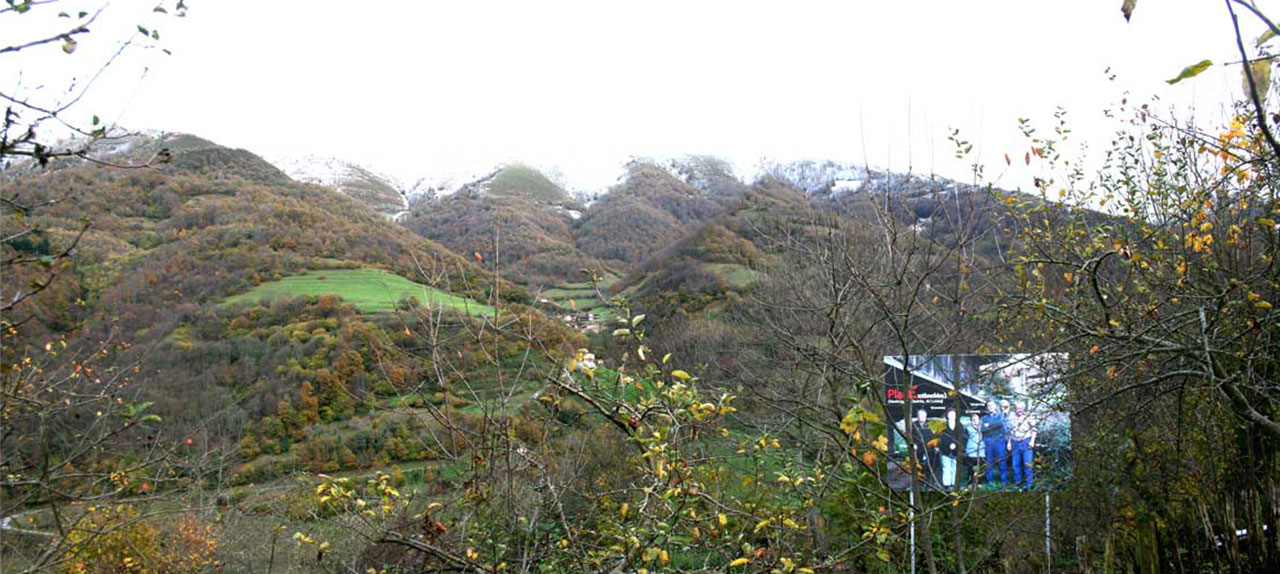 Plan E[xtinción]
Rural dissapearing identity project. Cienfuegos, Asturias [Spain].
November 2010
Cienfuegos, Asturias [Spain]
Temporality: permanent
Client: Becas Al Norte [El Comercio]
Participation: Quirós City Council+ 6 inhabitants)
Formats: One recycled "Plan E" Sign (4 x 3meters) .
Media: local press x 3, local TV, facebook, blog.
Plan E[xtinción] is a project that searches to link the collective identity of endangered Asturian settlements with that of their surviving inhabitants as a way to stand out depopulation processes, turning the image of these citizens into the representative image of this phenomenon.
A pilot project of Plan E[xtinción] took place in Cienfuegos [Asturias], (a rural settlement were only 10 people still live permanently) all of the inhabitants were reunited in an emblematic spot and a collective portrait of them was taken. This photography has become the symbolic entrance of the village (as it happens with the Osborne Bull or the Welcome to Fabulous Las Vegas entrance sign) by reusing an obsolete PlanE sign (The Spanish Economy and Employment Stimulus Plan) formerly used in Gijón, a city were many of Cienfuegos' inhabitants moved to live in, as a way to claim for the importance of the people living in these settlements bounded to disappear.